Monthly Archives:
November 2011
Yes, it's true. The series continues…
And we're VERY excited about the three people we've got lined up to talk with over the next month. Here they are!
David Allen
If by some bizarre chance you don't know who David is (and if you don't you really should) he is the author of the famous 'Getting Things Done', an international bestseller that helps people with their productivity and self-organization.
David is currently implementing Holacracy in his own consulting organization, so we got in touch with him via our mutual friend Brian Robertson. David kindly agreed to take part in the series, and we're very excited to bringing his diverse perspectives into the conversation.

Our dialogue with David Allen is on 24th November at 8pm CET / 7pm GMT / 2pm EST / 11am PST Click for other timezones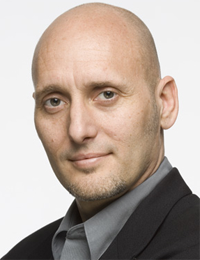 Brett Thomas
Brett cofounded Stagen with Rand (one of our previous speakers) and designed their 12 month Integral Leadership Program for CEOs. He's been an entrepreneur for over 20 years and has clocked over 10,000 hours of coaching CEOs.
I had the immense pleasure of working alongside Brett on the Integral Leadership Collaborative a few months ago and was floored by his skill and generosity. Having got to know him, I was keen to bring his leadership and coaching perspectives to bear on the Waking up the Workplace conversation.
Our dialogue with Brett Thomas is on 1st December at 8pm CET / 7pm GMT / 2pm EST / 11am PST Click for other timezones
Derek Sivers
Derek was the founder of CD Baby (a company he started by mistake and then sold for $22 million), and the author of the Amazon bestseller 'Anything  You Want', his story of building a business close to his heart.
I read Derek's book over the summer during a morning break from my work (it only takes about an hour to read). I was so utterly inspired and excited by it I immediately emailed Derek and begged him to be a part of the series, which he eventually agreed to. And then I posted a facebook message to all my friends offering to buy free copies for people (which I actually did too!).
Our dialogue with Derek Sivers will be on 15th December at 10am CET / 9am GMT / 4am EST / 1am PSTÂ  Click for other timezones

To take part in the dialogues, just make sure your on our mailing list by entering your email in the box in the top right and we'll let you know how to join us. They're free if you hadn't realised!